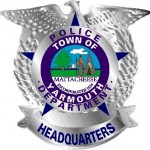 Protect and Serve Your Community and Join Our Team
The Yarmouth Police Department is a progressive, award winning community oriented law enforcement agency that offers challenge—commitment—and a strong sense of community service and protection that is well known throughout Cape Cod and New England.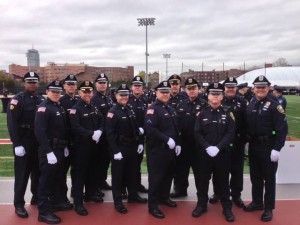 The Yarmouth Police Department is seeking qualified applicants for Patrol Officer:
Applicants will be placed in a pool for eligibility for the position of Full Time Police Officer. A competitive exam will be administered at 0900 on July 17, 2016 at the Dennis Yarmouth High School. The deadline for registration is Friday July 15, 2016 at 4 p.m. Applicants must have a minimum of 60 College credit hours or Currently Serving Active Duty U.S. Armed Services or be a Veteran with a minimum of one year of active service and Honorably Discharged from U.S. Military Service or Full time Police Academy Trained with 1 year of Full Time job experience. Police Academy must be MPTC or equivalent. Candidates must be U.S. Citizens age 21 on or before July 17, 2016. The cost for Registration is $20.00 and the exam is $50.00 total of $70.00. The Town of Yarmouth is an Equal Opportunity Employer.
To register for the exam click on the following link Police Exam
---
The Yarmouth Police Department is seeking qualified applicants for Public Safety Dispatcher:
Is accepting applications for the position of Full-Time CIVILIAN DISPATCHER Responsibilities include, but are not limited to, receiving emergency and non-emergency calls for Police, Fire and EMS and computer data entry. Certifications in E-911, LEAPS and prior experience with CAD Software and College Education are preferred. Applicants must be at least 18 years of age, have a high school diploma or equivalent must be willing to work any shift. Applications may be obtained via e-mail correspondence with Lt. Kevin Lennon at klennon@yarmouth.ma.us or by downloading the application by clicking on the following link. DISP_APPLICATION 2016. Application submission date is Friday June 10, 2016 at 4 pm. The Town of Yarmouth is an equal opportunity employer. Starting pay is $21.65 per hour.